Main Content
Forklift Engine Kits for Caterpillar, Daewoo, Ford, GM, Mazda, Mitsubishi, Nissan, Peugeot, and Toyota.
We supply high-quality forklift engine kits including pistons, rings, gasket sets, timing kits, valves and guides, rod and main bearings for many types of industrial forklift engines.
ForkliftEngineParts.com also stocks thousands of different forklift engine parts. We ship most parts the same day they are ordered. All our forklift parts are high-quality and guaranteed to meet or exceed industry standards.
Browse our forklift engine kit pages for easy online ordering:
Don't see what you are looking for? Contact us for quick and personalized and prompt service.
We look forward to servicing all your forklift engine needs. Drop shipping and delivery of forklift engine parts is no problem.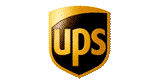 UPS daily shipping

Credit Cards Accepted.
Disclaimer: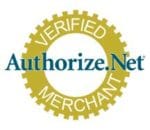 All references to original manufacturer's trade names and part numbers are for identification purposes only. We do not warrant the accuracy of the information and data contained on this website and specifically disclaim any and all liability arising from errors, omissions, or consequential harm resulting therefrom. There is no affiliation between Pioneer Engine Co., Inc. and the original manufacturer's listed herein.